Email Marketing is Still Amazing
Posted on 10 May 2021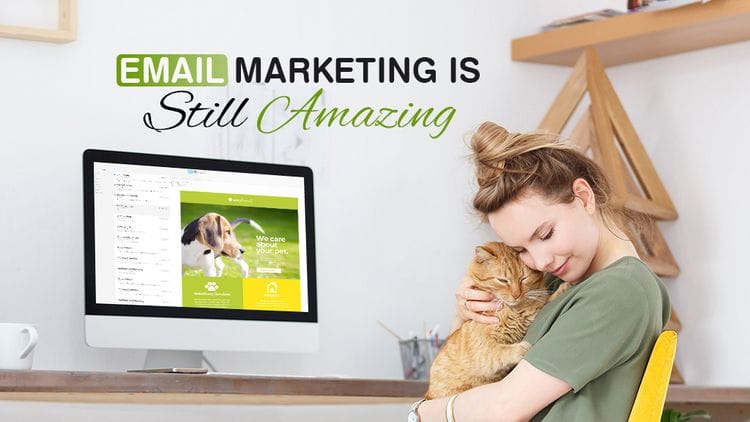 Email marketing is far from the newest trend of 2021's marketing scene but it's still one of the most popular ways to reach consumers and boost revenue.
You might be asking if it's worth your investment instead of social media marketing or search engine optimisation.
That's a pretty tough question to answer as they all have their own benefits, but it's clear that email marketing has its place and it's the best at what it does.
Find out why below:
Increased Engagement and Revenue
Email marketing has proven itself a worthy tool for marketing worldwide; you wouldn't be reading this blog otherwise. But if you're still not convinced that it's worth your time, consider this:
Reach Your Customers Where They Are
Internet users are a mobile bunch. Both in the sense that they're moving around a lot and in the sense that they consume most of their content on their mobile devices.
In fact, mobile devices accounted for 61.9% of email opens in 2019.
If you consider the number of opportunities you've had to check your emails while on the train or while waiting in line for a coffee, you'll understand why that might be and consider the importance email marketing has in reaching consumers.
Get Closer With Your Customers
73% of millennials prefer when businesses reach out to them via email as opposed to other channels.
By reaching out to customers the way they want, it gives them the freedom to read your content at their own leisure. Wouldn't you rather have the chance to decide what you want to read and when you want to read it as opposed to being forced to watch a 30 second ad before a YouTube video?
Email marketing is also a great way to build a closer, more personal connection with your customers and establish relationships by personalising your message. Consider the following tactics to personalise your message:
Use the customer's name
Offer a polite greeting
Talking about recent events in their area like seasonal changes or recent events
Offering birthday greetings and offers
Understand Your Customers Better
Data is a crucial tool to marketing and understanding your target audience. Whether that be age, gender, location, you'll be able to take a look at who uses your service and you can improve it for them.
When conducting an email marketing campaign, you'll also be able to examine statistics like:
Bounce rates
Click through rates
Opens and ignores
With information and statistics like that, you'll understand what your customers actually want to hear about and be able to provide them with it.
What Now?
Get out there! Write some emails for your customers and get to know them like you've never known them before!
If you want some more help, talk to us. We'd be happy to help guide you through some marketing advice and we could even help you write them.
Check out some of our email marketing services here to continue.
Can't wait? Call us now on (07) 5636 3766 and talk to us today.