Get Local Pets to Your Clinic With Local SEO
Posted on 20 February 2020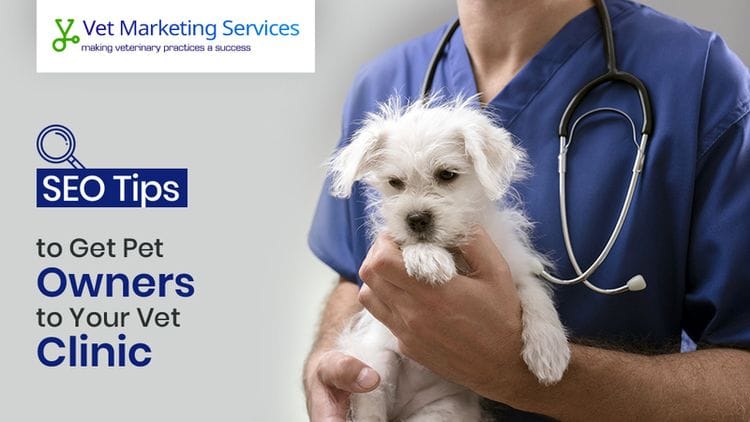 With 29 million pets in Australia and a huge 61% of households having a furry, feathery or scale-y friend in them, there's without a doubt some living in the local area around your clinic. How can you ensure their owners find you when they're searching for a vet? With local SEO, you can!
Local SEO is a type of optimisation you've most likely encountered in your everyday life. Perhaps you needed air conditioning maintenance at the clinic, so you conducted a search on Google and that was all it took to bring up the air con services near you.This is local SEO and you can do this for your own clinic. Next time a "vet near me" search is conducted, you can be the one potential clients find.
Presenting ample opportunity to increase visibility, boost growth/engagement levels and drive sales, local SEO refines the search of the local consumer by prioritising where your clinic is. Utilising geolocation targeting, it's essentially all "near you"/"near me" searches for vet clinics wrapped into one. It's harder than ever to attract attention and if you've got prospective, digitally connected pet owners nearby, you want to ensure they're finding you with a simple search.
Tips to Get Pet Owners to Your Clinic
1. Claim your Google My Business listing (if you haven't done so already):
While Google is clever enough to read information from your website to produce organic search results, you improve your chances of appearing near the top when Google can display opening times, reviews and photos; all elements from your GMB profile that can be used to satisfy local search queries.
One key aspect of your GMB profile is to ensure your clinic's listing data (including name, address and phone number) is up-to-date and is identical across all platforms, including your social channels. Why is this so important? Well, proximity of location to the searcher is a driving force in Google's local rankings, increasing your opportunity to be seen higher up in the search, so it's integral this information is correct.
In addition, accurate contact information is vital in creating trustworthiness with potential clients. Research has found consumers are more inclined to lose trust in a business's credibility if their contact information is inaccurate, further emphasising the importance of keeping this up-to-date.
2. Manage your reviews on Google My Business:
Reviews tend to have a nerve-wracking connotation to them. However, reviews create trustworthiness and legitimacy, not just for potential clients but for search engines, too. This is another component determining how well you'll rank on the local SEO ranking, so it's important (and easy) to engage with this tool. Additionally, 86% of consumers read local business reviews and 88% of clients trust an online review with the same weight as a personal recommendation - two influential reasons to make sure you're utilising reviews.
It's also beneficial to respond to your reviews, regardless of whether they're positive or negative. The data doesn't lie in this instance, with a study by Cornell University finding that responses to reviews relates positively to how a consumer views the business - particularly when the business is responding to negative reviews- as this shows you care about your clients, their pets and their needs.
While it's not okay to post fake reviews or give incentives for positive reviews, it's completely fine to ask your customers if they'd mind leaving you a review.
3. Upload clear and relevant photos:
Your Google My Business platform gives you the option to upload images that will appear alongside your clinic's profile when you appear in the search. Not only will this improve your online appearance, but this helps build credibility by showing potential clients what they can expect to see when they visit you. You can add your logo, a cover photo, general pictures (eg. interior/exteriors, service/product photos, dogs!) and videos. All of this is yet another component taken into consideration by Google's local search ranking.
4. Optimise location targeting with Google Ads:
Have you thought about creating ads to target digitally connected pet owners in your direct area? With Google Ads, you can increase your local SEO optimisation through multiple location targeting options. Ad extensions in particular are a fantastic Adwords tool which provide increased click through rates and make it easy for customers to learn more about your business with a simple, singular click. Warning: some ad extensions you'll have to set up yourself or you can find help here.
The location ad extension allows you to directly target your ad to people nearby. Clicking on your location in an ad takes the customer straight to you on Google Maps. It's as easy as driving the customer to your business yourself!
The call extension is a super basic, super important feature. It's also underused, which means opportunity for your business to fill the market space. Want more local customers calling to enquire about your business? Easy - add a phone extension on your ads. Just click which campaign -> ad extensions tab -> click dropdown menu -> select call extension -> click extension button and click new phone number. Now you're just a click away from a call.
The sitelink extension which directs customers straight to specific pages on your website - the data from this extension also provides insight to what your customers want from your website.
Outside of ad extensions, you can optimize location targeting by selecting the "people in or regularly in your targeted locations" option under Setting -> Locations -> Target. This will give you the best chance at targeting those who are physically local with intent to purchase into your business.
5. Get creative with content:
Keeping the content on your website new and up-to-date seems like an easy task to push to the side. However, don't underestimate the power of content. Creating new, relevant content that revolves around your location and services keeps Google's ranking interested in your website - it tells the search engine your site is active and of value to consumers who are searching. If you've got some feel good stories about a pet's recovery or tips on keeping your pet healthy, these are great places to start with content. All of this leads us into our next tip...
6. Optimise on-page SEO:
There's only a small window of opportunity to get on the first page of Google for short-tail searches. Alternatively, optimising your on-page SEO around location can help grab as many local based searches as possible.
46% of searches are looking for local content - this goes to show how important community engagement is. Creating content around your location, whether that be local activities relevant to your clinic or even a blog about a local sports team or school event you're involved in or sponsor - all contributes positively to how your page will rank with local searchers.
Furthermore, previous research suggests content with images performs much better in user engagement and action, which is great news - as a vet, you have potential models to post photos of on your site every time a client visits! If you post a photo of a four legged client online, be sure to optimise the image - image labels, data, tags and descriptors can all boost search results.
7. Create solid backlinks and citations within your site:
A backlink is created when a link from one website links to another website. Simple! To do this, try finding backlinks from established, well-regarded websites that the search engine will already recognise as trustworthy. Some good examples include links from local newspapers, local figures, pre-existing review sites that your business might appear on such as Yelp.
After reading these tips, you'll see the importance of local SEO is undoubtable. With this knowledge under your belt, you're on the right path to optimize local SEO for your clinic and get more paws through your door. If you're looking for some help with any of the above techniques, feel free to reach out to your local search vet marketing specialists here for more information.
Author:
Vet Marketing Services
About: Vet Marketing Services launched with one goal in mind - to provide affordable yet highly effective digital marketing services to veterinary clinics. Our custom made websites and modern marketing strategies are designed with your needs and goals at the forefront, optimised for highlighting the small details that'll bring local paws through the door of your business.