How to Rank #1 on Google
Posted on 22 May 2019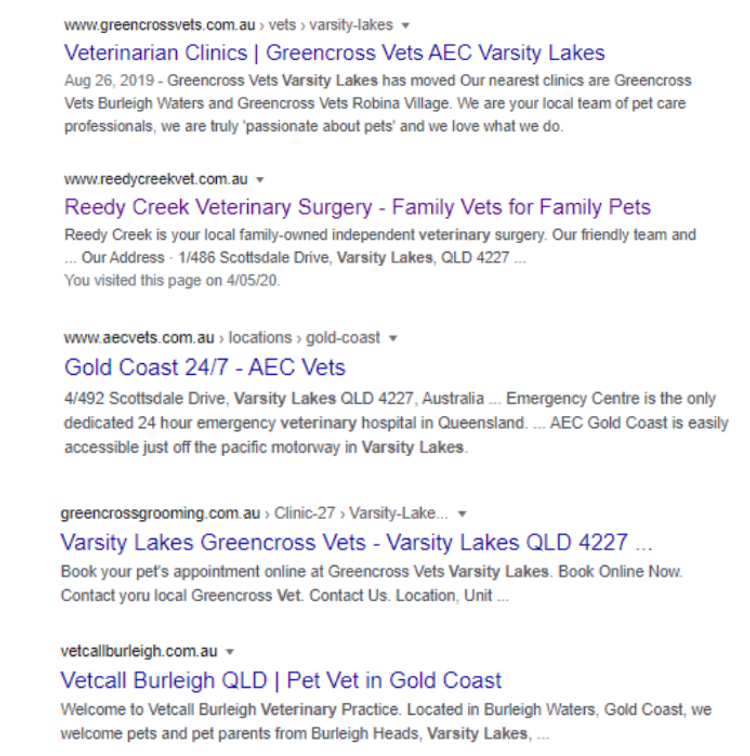 Do you want your veterinary practice to rank #1 on Google? Sure you do! I mean, why wouldn't you? How hard could it be?
Well, hold on a second...
Unfortunately, ranking #1 on Google is easier said than done. Not only are you competing with every other business and website in your industry (and even some that aren't), but the mysterious algorithm Google uses to determine website rankings is constantly being changed. Google states that "no one can guarantee a #1 ranking" on their search engine - and this is why you shouldn't trust any digital marketing company that will claim to do so.
Here at Vet Marketing Services, we know how useful SEO (search engine optimization) can be - but we also know better than to guarantee we can get your website to #1 (that would be like a veterinarian telling the owners of a sick dog that their beloved pet will definitely, 100%, survive a risky surgery). However, that doesn't mean we won't try our hardest.
So what does it take?
Ranking on the first page of Google, let alone in the #1 spot, takes a lot of time and hard work. The websites already there have not only been around doing this for longer, but they've also proven to Google time and time again that their websites are relevant and useful to the people doing the searching.
If you're hoping to join or overtake these other websites and boost your organic (i.e. non-paid) ranking, you're going to require a combination of keyword research and on-page optimization, among other SEO strategies - and you're probably going to require this for a decent period of time (after all, none of this happens overnight).
If you're interested in discussing how Vet Marketing Services can help you in regards to SEO, get in touch with us today.
Is there another way?
Besides SEO, there's a little thing called PPC (pay-per-click). PPC allows you to display an ad for your website in specific search results - and then you pay a certain amount whenever someone clicks this ad to visit your website.
Services like Google Ads allow you to spend less time worrying about SEO, but you might find the PPC arena just as competitive. It's best to figure out whether SEO, PPC, or a combination of both would work best for your website before you get in too deep.
If you would like to learn more about PPC, talk with Vet Marketing Services today.
Conclusion
The team at Vet Marketing Services have a lot of experience with both SEO and PPC - and we're determined to see your website rise higher and higher through the Google search results.
We're willing to do whatever it takes to help you achieve this goal, but we're also realistic - we'll let you know what is and isn't possible in regards to your website and its chances at ranking #1.
Talk to us today about how we can make your veterinary practice stand out online.