6 Reasons Australian Vets Should Use Google Ads
Posted on 30 August 2021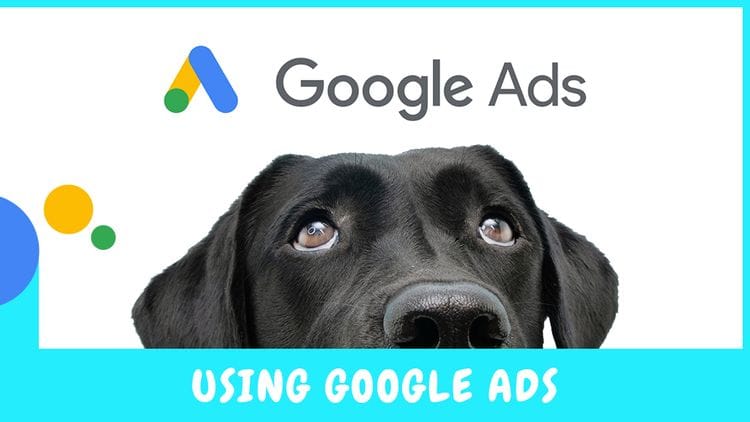 Knowing that website traffic directly translates to paws through your clinic's door, it's important to boost and retain your numbers online. One of the best ways to do this is by using Google Ads.
If you're wondering if Google ads are worth the money for your Australian vet, here's 6 reasons to show that it is.
1. Google is the leading digital search engine and advertising platform
Google is the most visited website on the planet - 86.9 billion people use its service each month. Each day, there are about 3.5 billion search queries.
Putting your ads on Google could be compared to putting an ad up on a billboard on a busy road. A busy road with nearly 90 billion cars driving past it every month. The only difference is that advertising on Google is probably a whole lot cheaper than purchasing space on an actual billboard in your area when you compare it to your return on investment.
2. Google is cost-effective
Speaking of return-on-investment. Did you know that you only have to pay for Google ads when people actually click on them?
When you invest your marketing dollars into Google Ads, you're not spending money on awareness. You're spending money on actual results.
To guarantee these clicks, you can write targeted ads. Talk to Vet Marketing Services to find out how.
3. You couldn't pay for better placement
When someone needs a vet and they're going to look for one online, there's a 92% chance that they're going to use Google to find it.
So when your potential visitors want to find a vet and look up something like vets in their area and you pay for Google ads, you're going to be the first result.
SEO strategies are another great way to appear towards the front of Google's search results, and it's also a great way to meet your return on investment.
By combining Google ads and SEO strategies, you can expect a queue of visitors at your clinic. Talk to us today about SEO strategies or read more about it here.
4. Google Ads are measurable and can be continually reviewed and improved
Traditional advertising is difficult to measure. If you're paying for placement on a bus stop or a billboard, there's no way of knowing how many people saw it or visited your clinic because of it.
In comparison, Google ads will tell you exactly how many people noticed your ad and clicked it. That means that you can easily measure the effectiveness of your investment and determine from there if you would like to continue using them or not (you almost definitely will).
If your clinic's goals are to generate X number of customers through advertising, you will be able to determine exactly how many customers will book an appointment after engaging with your Google ad.
The best part about this is that if you aren't achieving the numbers that you'd hoped, you can easily change your ad. Simply edit the text or content and away you go. In comparison, a traditional advertising method is stuck there until you try again next time.
Talk to us about your clinic's marketing goals for your clinic and using Google ads.
5. Pay as much as you like, whenever you like
Expanding on being able to edit your ads continuously, you can also adjust your spending at any time.
Got a big event coming up in your clinic? You can easily throw a few dollars from your marketing budget into Google ads and stop as soon as the event has finished.
Been a slow month for visits in your clinic and on your website? Compete with other clinics in your city by placing some Google ads to get back on track.
6. Add versatility to your marketing campaign
More than just a search engine, Google can also offer you space on YouTube and Google Maps.
Over one billion people use Google Maps each month for directions and local businesses. By marketing on Google ads, you're reaching markets on all of these platforms.
When someone in your city or suburb searches something like, "vets near me," - they're going to get results that will lead them to your website as well as instant directions to your clinic's location. How awesome is that?
How to use Google ads for your veterinary clinic
It's time to build your marketing strategy and get your clinic out there! Vet Marketing Services works closely with a number of vets to deliver specific measurable results.
If you want to start using Google ads to promote your business, talk to us about designing your content to achieve the return on investment that you want. We'd love to help you boost your return on investment by combining SEO strategies with your marketing spending and Google ads.
Reach out to one of your veterinary digital marketing specialists on (07) 5636 3766 for more information. Or book a consultation today.
Author:
Vet Marketing Services
About: Vet Marketing Services launched with one goal in mind - to provide affordable yet highly effective digital marketing services to veterinary clinics. Our custom made websites and modern marketing strategies are designed with your needs and goals at the forefront, optimised for highlighting the small details that'll bring local paws through the door of your business.