How to Retain Your Existing Clients
Posted on 19 March 2020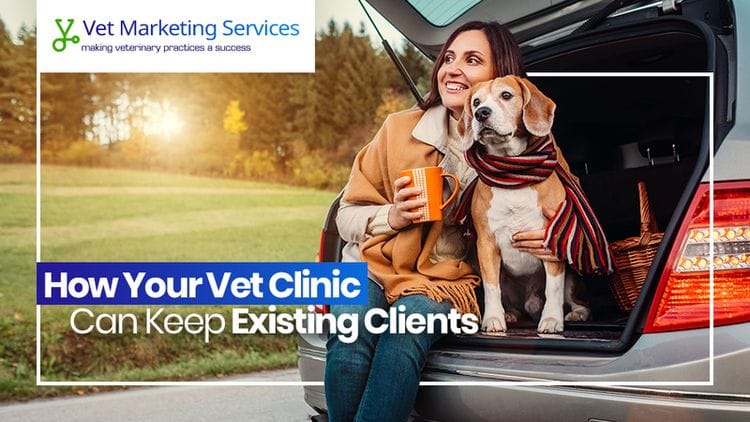 Did you know it costs less money to retain an existing client than it does to acquire a new one? It can cost up to 5 times as much to attract a new customer! With this figure in mind, it's clear why it's equally, if not more important, to focus on retaining clients. This doesn't mean you should never emphasise marketing efforts to attract new clients, but it doesn't hurt to take into account the benefits of nurturing existing relationships.
Utilising your time and marketing budget to further develop these relationships shows clients who've previously given you business that you care, have more value to offer and that you appreciate their loyalty. 68% of people leave a business when they perceive you no longer care about them - so here's some marketing tips to show you really do care about engaging with your existing clients.
Leverage email marketing
Email is often an overlooked and underrated marketing tool. With email marketing, you create a touch point with existing clients; it's one of the highest regarded tools for retaining customers - a huge 56% of marketers rely on email marketing as the most effective method of customer retention! Why email, though? The opportunity to personalise email is what really encourages the driving of customer loyalty and increased revenue, but we'll talk more about that further down. There's also greater access to emails than ever before, with the increased use of smartphones and tablets.
Personalising emails can be as simple as segmenting your audience list. 51% of marketers report email list segmentation as the most effective method of personalisation! As a vet, this can be super straightforward - separate cat and dog owners to their own individual lists, keep birds in a caged list, etc. - you get the gist. Not only does directing personalised content to relevant audiences engage with your client, it also does the following:
Increases perceived value of your services.
Shows you know and care what your client might be interested in.
Decreases the likelihood they'll unsubscribe.
Increases open rates, influences sales leads and can produce greater revenue.
Outside of segmented audience lists, you can also have a general list that you use to communicate regular content. This can be a great way to get started with your email marketing journey. Begin with a newsletter - this is an easy way to share updates within your clinic, whether you want to share safety tips for the upcoming season, introduce a "VIP: very important pet of the month" or share news about an upcoming promotion or sale; a newsletter is a great place to begin. If you're close to a holiday period, take advantage or this to create buzz about your clinic via email.
We cover more on veterinary clinic email marketing tips and tricks here!
Get automated
In simple terms, this is a version of email marketing that's automated. It's versatile in use but allows you to streamline the process and give you one less thing to think about. Following a calendar of key health dates for pets, you can schedule emails to be sent out to clients. This could involve sending puppy/kitten vaccination reminders, when dental cleanings are due, worming tablets due, or general health check-ins are due etc. A lot of pet owners could overlook these vital wellness checks, so keeping the importance of them at the forefront of their minds with an automated email reminder is a good way to get them in the door and retaining their business. Additionally, if a new season is approaching that brings extra concerns for pets, you can schedule an informational/educational email to be sent out at an appropriate time. It also keeps your clinic at the forefront of their mind if an issue was to arise with their pet. Creating these extra touch points with your clients also shows that you care about the health of their pets.
In short, automated email campaigns:
Saves time by streamlining the process.
Re-engages your clients.
Helps you drip feed information, constantly keeping you at the forefront of client's minds.
Helps you deliver value and meet expectations.
Don't underestimate the power of reviews!
As we mentioned earlier, 68% of people leave a business when they perceive you no longer care about them. You're probably already well aware of the importance of customer service face-to-face. But if a client is dissatisfied and expresses it through an online review, what can you do to keep them coming back? The first step is to not ignore it! We know a less than positive review can get the nerves going, but the data doesn't lie. A study by Cornell University found that responses to reviews relate positively to how a consumer views the business - particularly when the business is responding to negative reviews - as this shows that as a business, you care about your customer and their needs.
If a client has visited and left you a less than positive review, acknowledge them and apologise for their experience. Contrast that with what you're usually known for and offer to move the situation offline (for example: "let us give you a call" or directly message them).
While it's not okay to post fake reviews or give incentives for positive reviews, it's completely fine to ask your customers if they'd mind leaving you a review!
Surprise your clients with an offer or a personalised gift
Most people love to be surprised and a unique way to nurture client relationships is to give them a little something when they come to visit. People love their pets, and love to see them happy, so it could be as simple as a small bow for a puppy's hair (where applicable, probably a funny look on a Rottweiler!), a chew toy or treat, or a free sample of a product suitable for their pet.
Alternatively, sending out a little personalised Christmas card to acknowledge you and your team's thankfulness is a nice way to make your clients feel seen, appreciated and spread the holiday cheer.
You know what you have to offer, so get creative with what you can use as a little surprise for clients who come into the clinic that won't cost you a fortune. It shows just how much you appreciate them choosing you.
Send a simple text
Does your client have an upcoming appointment? Or would you prefer to reach them via text instead of email? SMS marketing can be a great choice for clinics and be really useful for reminders or promo offers. As with email, SMS could be a good way to send out vaccination, worming or general reminders to your clients about their pets. If you've got an offer you want to push out fast, SMS is the perfect method to do as there's virtually no wait time on delivery - it's in the hands of your clients pretty much instantly. They also take very little effort to put together - it's minimal, yet extremely effective marketing to retain your clients. We're also all busy people, so another perk of SMS marketing is sending out appointment reminders to make sure clients actually come in when they're booked in (we all know how easy it is to forget an appointment!).
Other perks include:
Higher opening rates, meaning more chances your message is read.
Increased engagement.
Easy to make and customise to your liking.
Reaches a wide demographic - did you know 70% of 18-24 year olds in Australia are pet owners? And 66% of 40-54 year olds are pet owners, too? Most Australian's have access to a mobile phone or can be contacted via mobile - this is a simple technique that allows you to have greater demographic reach.
Want to know more about how to boost the email marketing campaigns for your veterinary clinic? Contact your local vet marketing specialists for more information.
Author:
Vet Marketing Services
About: Vet Marketing Services launched with one goal in mind - to provide affordable yet highly effective digital marketing services to veterinary clinics. Our custom made websites and modern marketing strategies are designed with your needs and goals at the forefront, optimised for highlighting the small details that'll bring local paws through the door of your business.