Should You Still Be Using Hashtags in 2021?
Posted on 14 June 2021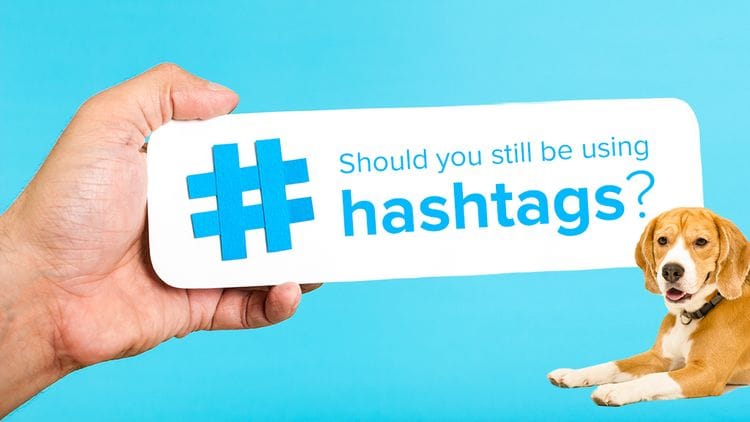 The tech world keeps changing and consumers are engaging in content in new and exciting ways which begs the question, should you still be using hashtags?
What is a Hashtag?
Hashtags have redefined how the average person sees the hash, pound or number sign and given people and marketing strategists a fantastic opportunity to share content directly to their target audience.
A hashtag is a keyword or phrase strung together without spacing and with the # symbol placed in front of it. For example, #VetMarketingServices
How Do Hashtags Work?
If you're unfamiliar with hashtags, they work by using those keywords and phrases and grouping them together with similar posts for audiences who want to engage in specific content.
For example, as a vet, you probably post a bit of content about cats. If you use #cats when captioning your content, your posts will be accessible to anyone searching for cat related content.
If you're a marketing wiz, you can channel these audiences through to your specific services like grooming or veterinary care and turn audiences into consumers.
Are Hashtags Still Effective in 2021?
Short answer, yes. Long answer, they're more effective than ever before!
Hashtags are great at:
Boosting organic reach
Capitalising on trending topics
Promoting contests, giveaways and events
Narrowing on target markets (like using specific locations)
The more people using social media, the more potential audience members your vet has too. Unfortunately, that also means that you'll have a lot more content to compete with.
The Best Ways to Use Hashtags in 2021
Considering that you'll be competing with the entire online world, getting your hashtags right is super important.
Here are some tips to get you started:
Avoid spam:
Using too many hashtags can appear cheap and unprofessional. It might be a good idea to stick to five or six hashtags on your posts (though you're allowed up to 30 on most social media platforms).
Use your location:
When people search for services, they're looking for convenience. Narrow down your marketing with hashtags by putting a location, for example, #PetGroomingMelbourne instead of #PetGrooming which could be anywhere in the world!
Be specific:
When your potential customer searches for something, they're likely going to look for specifics. If your posting content about a specific breed of dog for instance, it's a great opportunity to reach those customers that adore them. Try #Labrador instead of #Dog.
Jump on trends:
The internet is full of band-wagons, if you want some free attention, find one and jump on it! A great way to find them is to launch your social media platform and search through the trending section.
Don't be afraid to get some help:
Marketing online can be an exhausting commitment. If you'd like some help or advice, give us a call on (07) 5636 3766 or reach out to us here. You can also click here to read more about our social media services.