Top 21 Australian Directories to Boost Your Vet's SEO
Posted on 14 October 2021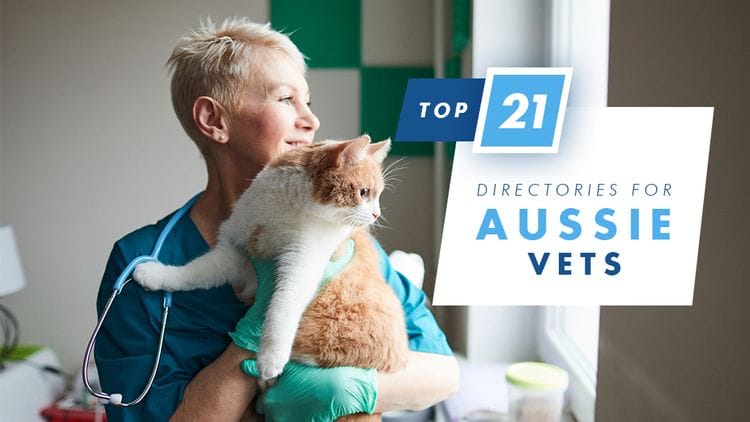 Gone are the days of enormous yellow books being delivered to your door. Virtual directories are today's version of getting your business found and SEO is how they do it.
Directories and Australian vets
As online directories took off, cheap online marketers took advantage of growing trends and added backlinks to their websites regardless of spam or security concerns.
And as a result, Google changed their algorithms and directories lost a great deal of their power.
Despite that, directories are still an important tool to boost your marketing and SEO efforts and get more paws through your door.
To use directories today, you need to look at them as more than an easy link booster and more in terms of credibility and trust.
One listing on a directory with high domain authority is far more valuable than a bunch of listings on low authority sites and directories.
What to put on directories:
It's crucial that the information you provide directories is consistent. Google has a watchful eye and will make sure that you're providing the right information in terms of things like:
Business name

Location

Phone number

And more contact details
If your listings are inconsistent across multiple directories, you could lose any benefit that directories can provide by being filtered as spam.
So other than your contact information, you should provide directories with:
A short description of your vet clinic/business including why clients should come to you

Keywords (if you have any) that you are trying to target.

Imagery (if available)
As you get started, you should keep track of who you are connecting with. You might want to keep your login information handy too (securely). Many of these directories will let you use your Google account but some might require you to register a separate account with them.
Top Australian Vet Directories 2021
Vet Marketing Services has compiled a list of recommended business/clinic directories ordered by domain authority (calculated by MOZ), as recent as this year.
To keep your local SEO traffic high, we've focused on Australian directories that specialise in local businesses and services. But we've also included the big names that will keep your clinic busy like Apple, Facebook, and Google My Business.
Before connecting with all directories in this list, consider which is relevant specifically to your clinic by either visiting their site or learning more about them.
| | | |
| --- | --- | --- |
| Directory | DA Score | URL |
| Apple Maps | 100 | https://mapsconnect.apple.com/ (You will need an existing or new Apple account) |
| Facebook | 96 | |
| FourSquare | 92 | |
| True Local | 83 | |
| Google My Business | 81 | |
| Infobel | 59 | |
| Yellow Pages | 57 | |
| BrownBook | 57 | |
| Yelp | 55 | |
| White Pages | 54 | |
| Bing Places | 51 | |
| HotFrog | 51 | |
| ShowMeLocal | 50 | |
| Flying Solo | 49 | |
| StartLocal | 47 | |
| LocalSearch | 44 | |
| Street Directory | 43 | |
| Word of Mouth | 42 | |
| dLook | 39 | |
| AussieWeb | 30 | |
| PureLocal | 30 | |
Look a bit further too:
While all of these directories are awesome choices for vets, you can do further research and find some further directories that are specific to your city (which is awesome for your local SEO).
In saying that though, smaller directories don't have the same weighting as big directories and their domain authority could be quite low.
For more information on boosing your vet's search engine rankings, consider reading:
And if you want a bit more help in the meantime, contact Vet Marketing Services online here or by calling (07) 5636 3766.
Author:
Vet Marketing Services
About: Vet Marketing Services launched with one goal in mind - to provide affordable yet highly effective digital marketing services to veterinary clinics. Our custom made websites and modern marketing strategies are designed with your needs and goals at the forefront, optimised for highlighting the small details that'll bring local paws through the door of your business.