Why Your Practice Needs Google My Business
Posted on 28 May 2019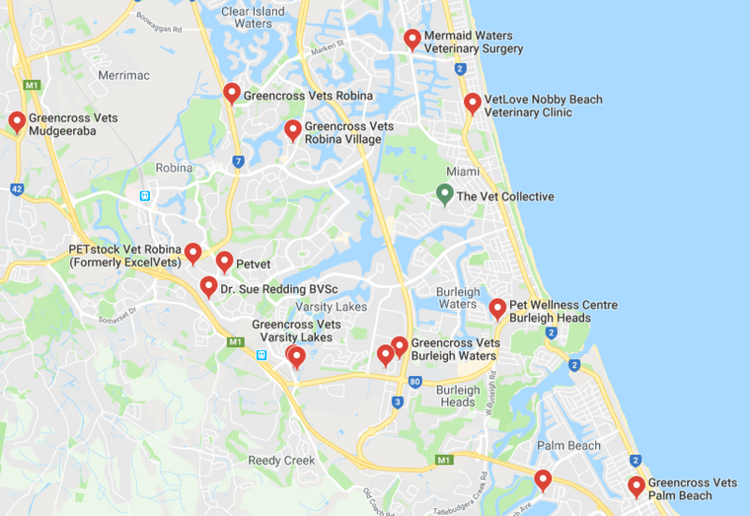 If you've ever searched for a particular business on Google before you've probably noticed a particular section next to the search results with a bunch of information about that business.
This is known as a Google My Business listing and over the last couple of years these listings have become an important step in establishing your online presence.
There are many reasons to look into setting up a Google My Business listing - here are five of the most important.
Cost-effective marketing
I assume you love free stuff. It's even better when the free stuff is geniunely useful.
Google My Business is a free marketing tool which can dramatically improve your chances of being found online.
Instead of potentially throwing away money on complex digital marketing strategies, why not start simple and spend the small amount of time and effort required to setup a Google My Business listing?
All you need to start is a Google account (and your business information, obviously).
Prove your existence
Whether or not your website is already appearing in Google search results, having a Google My Business listing ensures you will show up on Google Maps.
Adding the physical address of your practice not only proves you actually exist, but means you will also show up when people are searching for relevant businesses in your area.
Everything in one place
Google My Business allows you to display everything a potential customer would ever want to know about business in one place - it ties everything together.
This means they don't have go searching a number of different websites or services to find out where you're located or how to contact you.
This information can include:
Website URL
Directions
Address
Hours of operation
Phone number
Questions and answers
Busy periods
Reviews and feedback
Google My Business also allows users to leave reviews of your business.
Reviews legitimate your business, give other potential customers peace of mind, and can factor majorly into your Google ranking.
You should always direct customers to your My Business listing and encourage them to leave reviews.
Once they leave reviews, positive or negative, take the time to thank them for their feedback and make the effort to clear up any misunderstandings and learn from any mistakes you might have made.
Update and inform
Google My Business also shares some similar features to a blog.
You're able to add posts to your listing, allowing you to showcase offers, promotions, and news.
Try to include good, relevant photos of your practice and your employees rather than reusing generic stock photos - users love to see real people doing real things.
If you don't already have a blog (or even if you do) Google My Business can be a great way to get the word out about your practice and what's going on.
Conclusion
At the end of the day Google My Business is free and doesn't require much time or effort to setup - but the more time and effort you spend using it, the more you will gain from it.
If you're interested in learning more about the benefits of a Google My Business listing, talk to Vet Marketing Services today.