The Power of Online Referrals for your Vet
Posted on 25 September 2019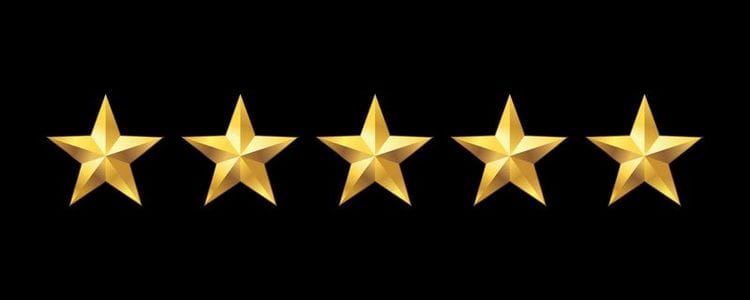 If you've used Google to search for a local business or service, you've probably noticed a map with businesses listed underneath. These are Google My Business listings (GMB). They're free (at least for now), and they also display an eye-catching star rating which is a very powerful factor as to whether someone decides to phone you or click through to your website.
Why are reviews/star ratings so important?
A Google star rating is very powerful because not only does it provide social proof that people are choosing your business, it also lets you read their opinion about their experience. The best way to get your star rating up is to regularly and actively ask your clients for reviews. This will improve the chances of your clinic being the one a person calls when they search for a local vet. Of course, if your customer has a bad experience, they can (and sometimes do) leave negative feedback too!
Be the vet everyone is saying great things about
The more reviews you get the better. A business with just 2 or 3-star reviews will not usually convey the same level of trust and authority as a business with dozens of 4/5 star reviews. People know and expect that most people don't leave 5-star reviews. Here are some quick and easy tips on the etiquette of online reviews:
Ask your clients for reviews: most people won't think to write a review unless they have a negative experience, so make a point of asking for them when they're at your clinic or by a follow-up email.
Respond to all reviews positive and negative: thank a positive reviewer for choosing your veterinary clinic (for extra SEO include your suburb name in the reply).
Respond to negative reviews with discretion: don't engage in an argument, acknowledge the reviewer's concerns, let them know that you are sorry for their experience and invite them to call you to resolve the issue - don't forget to include your contact number.
Make it easy for your clients to leave a review by Creating a Link for Customers to Write Reviews.
Getting regular reviews will increase your chances of being in the top GMB listings for local searches. At Vet Marketing Services we work exclusively with independent veterinary practices to help you grow your business and Get Found On Google.
Contact Vet Marketing Services for more advice and to get started on (07) 5636 3766.
Or learn more about reviews here.
Author:
Vet Marketing Services
About: Vet Marketing Services launched with one goal in mind - to provide affordable yet highly effective digital marketing services to veterinary clinics. Our custom made websites and modern marketing strategies are designed with your needs and goals at the forefront, optimised for highlighting the small details that'll bring local paws through the door of your business.